Dear participants of the Les International Conference!
We are glad to inform you that Academservice LLC - the official Destination Management Partner (DMP) of the LES International Conference Organizing Committee –provides arrival and departure transfers and transport hire with a driver over Moscow during the period of the Conference.
To book a transfer online please click on the button below
To book a transfer offline please complete the Transfer Reservation Form and send it to Academservice by e-mail address: les2014@acase.ru or by fax: +7 (495) 662 43 52.
*Academservice staff will meet clients at Academservice desks at the airports, who have ordered transfers in advance, after they complete passport and customs control procedures.
Please note:
- All transfer reservations are subject to availability at the moment of booking, thus we strongly recommend you to book early;
-The deadline for transfers' booking is 08 May 2014.
- All transfer reservations made from 09 May 2014 are available only on request.
- Any modification or amendment request to a transfer booking should be made in written form and sent to les2014@acase.ru no later than 08 May 2014.
- Waiting time: airports – 2 hours after the scheduled time of plane landing, railway stations – 1 hour after the scheduled time of train's arrival, hotels –30 minutes .
For any additional information please click on the links below:
Transport Available during the Les International Conference
The Location of the Academservice Desks at the Airports
Terms and Conditions of The Transfer Booking
For any enquiries please contact: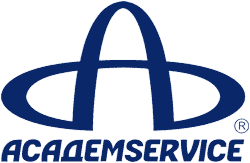 Academservice LLC
Conference Secretariat
Academservice LLC
Address:
28a, Shipilovskaya Street, 115563, Moscow, Russia
Phone:
+7 (495) 660-90-90, ext. 1204
Fax:
+7 (495) 662-43-52
E-mail:
Les2014@acase.ru
Web:
http://les2014.acase.ru