Dear participants of the Les International Conference!
We are glad to inform you that Academservice LLC - the official Destination Management Partner (DMP) of the LES International Conference Organizing Committee –offers pre-tours to Saint-Petersburg .
There are two dates available for the Pre-Tours:
Dates for the First Pre-Tour 13.05-16.05 Learn more about tour
Dates for the Second Pre-Tour 15.05-18.05 Learn more about tour
To book a Pre-Tour, please complete the Pre-tour 13.05-16.05 Reservation Form or Pre-tour 15.05-18.05 Reservation Form and send it to Academservice by e-mail address: les2014@acase.ru or by fax: +7 (495) 662 43 52 before February 13.
Please note:
- All pre-tours reservations are subject to availability at the time of booking, thus we strongly recommend you to book early.
- Cancellation can be made without penalties no later than 18 April 2014
- Cancellation made from 14 February till 25 March is subject to cancellation fee equal 50% cost for the whole tour package.
- Cancellation made after 25 March, is subject to cancellation fee equal 100% cost for the whole tour package.
- Please, take comfortable shoes and clothes for the excursions and also note, that clothes you plan on wearing to visit churches and palaces should be appropriate (shoulders and thighs are not exposed, heads covered). Besides, we highly recommend you to leave all valuable belongings in the safety box at the hotels.
For any enquiries please contact: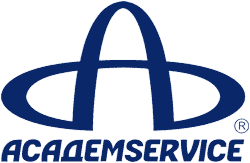 Academservice LLC
Conference Secretariat
Academservice LLC
Address:
28a, Shipilovskaya Street, 115563, Moscow, Russia
Phone:
+7 (495) 660-90-90, ext. 1204
Fax:
+7 (495) 662-43-52
E-mail:
Les2014@acase.ru
Web:
http://les2014.acase.ru